Grow Your Financial Knowledge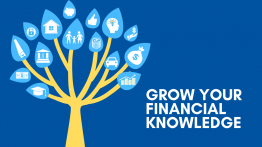 One of the core principles of a cooperative Credit Union is to provide Members with financial education, training and information. In the Cayman Islands, this principle is one of CICSA Co-op Credit Union's key objectives - to improve Member financial education and appreciation. It also serves as the basis of our main purpose to provide easier access to financial services and help Members improve quality of life.
In 2020, we will embark on a series of initiatives intended to achieve this objective. We will begin scheduling a variety of financial education workshops. We will use our online/email/social media platforms to keep Members informed on these learning opportunities as well as share tips on a variety of practical, real life financial issues. There will also be more printed materials about our specific products and services. Our goal is for current and future Members get to know the Credit Union better and increase awareness and access to information.
Here is a short list of some financial literacy topics we are considering for workshops:
1. How to Save
2. How to Use Credit
3. Financial Investing
4. Earning Income
5. Protecting and Insuring
6. Property Value
7. Member Orientation - Know your Credit Union
If you are interested in attending a financial education workshop, learning about a specific topic like how to manage, save or invest money, or need more information about a Credit Union product please let us know! We will prioritise those topics Members most request. Email us at marketing@cicsacu.com.ky to submit your topic request.