Loan Waiver Reminder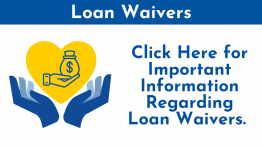 On Friday, 18 June 2021, the Credit Union sent an email to members with loans advising that effective 1 August 2021, all loan waivers will only be issued to members who fall in the below categories:
Member or co-applicant is unemployed;
Member or co-applicant has a reduced income; or,
Medical emergencies.
Annual waivers for "unplanned expenses" will NOT be issued as they are a risk as they may extend the repayment term of the loan past the retirement age of 65 years and result in members paying more interest.

The Credit Union is committed to assisting our members. If you are experiencing financial difficulties and require additional assistance, please contact your Loans Officer at loans@cicsacu.com.ky as soon as possible to discuss the matter.