Permanent Shares Officially Implemented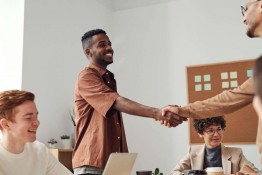 During the 2019 AGM, Members approved the resolution to implement permanent shares at a $25 value for ALL Members in good standing as of 31 July 2019. The implementation is now official and Members are encouraged to contact the Credit Union as soon as possible regarding these shares because the process depends on whether a Member joined before or after 31 July 2019. We encourage all Members to ensure they have permanent shares PRIOR to the 2 April Special General Meeting in order to remain in good standing.
Members as of 31 July 2019
For each Member that joined on, or prior to, 31 July 2019, permanent shares will be issued by payment of a share dividend of $25 into their permanent share account. For information about permanent share certificate collection, please contact our New Accounts team for detailed instructions by emailing newaccounts@cicsacu.com.ky or calling 815-4224.
Members joined between 1 August - 31 December 2019
Members that joined on, or after 1 August through 31 December 2019 are encouraged to visit either the Grand Cayman or Cayman Brac Credit Union branches to make a cash contribution of $25 to their permanent share account or transfer the $25 from their savings accounts.
Members as of 1 January 2020 and going forward
All Members who join from 1 January 2020 onward must contribute $25 in voluntary shares as well as $25 in permanent shares to become a Member.
For more information about what permanent shares are and why they are being implemented, please download the Permanent Shares FAQ's sheet. We also addressed several questions from Members about these shares at the AGM. Please review those Q&A's on our website.